Conscious Life Design™ Coaching
Where Authenticity Meets Success by Putting Theory into Action.
..........
Let's write your next success story together.
START NOW
The Conscious Life Design Podcast
The intention of this podcast is to empower you to actively design the life you desire. It mixes science with spirituality, corporate with entrepreneurial experiences, and strategy with intuition.
LISTEN HERE
Coaching with Ellina was exactly what I needed to get me out of a very painful comfort zone. It was clear the universe wanted more for me as I was facing deep transitions. Ellina was the perfect person to ground me in steps that seemed too daunting to do alone. She gently guided me to claim my territory and gave me logical steps into opening my vocal coaching business. Half way through working with her, I had myself officially branded with a coaching business and a full roster!!! She blends the energetic work and step by step work beautifully and offers loving feedback through out the process. I highly recommend conscious life design.
- Sasha Mangarre
Ellina is a miracle worker!! Her light and good vibe put you in such a calm and peaceful state of mind that allows for inner understanding and growth. Her sessions always bring clarity to any situation you may be facing and a positive light on life!! With her assistance, I was able to manifest my dream life!! I highly recommend Ellina- best life coach ever ❤️
- Michellia Sergeev
Ellina is such a grounding soundboard. Our session brought me so much clarity and allowed me the space to untangle all of the thoughts and ideas I'd been trying to understand for some time now. My favorite part of her coaching is that she uses systems and theories that are rooted in understanding and befriending the psyche, making it easier to understand what's holding me back, and what is going to propel me forward. Cannot recommend her enough! What a gift!
- Marlene Alonso
Conscious Life Design Coaching is like having a personal life architect to help you build the life and brand of your dreams.
Top benefits of working with Conscious Life Design coaching include:
Authenticity - Learn to show up authentically in your personal and professional life.

Improved Relationships - Improve personal and professional relationships by understanding and communicating your personal brand.

Anxiety Management - Develop healthy anxiety management practices to improve overall well-being.

Legacy - Create a legacy by aligning your personal brand with your deeper purpose and values.

New Opportunities - Open new opportunities through networking and building credibility.

Increased Visibility - Enhance your visibility by creating a consistent and purpose-driven personal brand.

Boosted Confidence - Build confidence by understanding and communicating your unique qualities.

Differentiation - Differentiate yourself from competitors by developing a purpose-driven personal brand.

Better Job Opportunities - Score better job opportunities by creating a personal brand that reflects your unique skills, expertise, and passions.

Success - Conscious Life Design coaching has a track record of success in shaping immersive and transformative experiences, leading to increased joy, focus, peace of mind, and more.
The Personal Brand Playbook
This playbook is filled with powerful prompts, quotes, and space for self-reflection. The intention is to guide you in gaining clarity on your personal brand, something you already have whether you realize it or not.

Whether you've lost your way, or you're looking to take your life to the next level, this book will take you on an aesthetic journey of self-discovery.
BUY NOW ON AMAZON
Meet Your Coach, Ellina Sukh
....................

In 2015 I set out to break free from the work-sleep-entertainment cycle that looked great on the outside, but empty on the inside.
I took all the tools I learned and created the Conscious Life Design™ Method.
Now I guide creatives, entrepreneurs, and business professionals just like you towards self-actualization and optimal flow state.
I integrate Psychology, Spirituality, and evidence-backed therapeutic methodologies and interventions into coaching plans to unlock peak life optimization and maximize personal happiness and satisfaction.
My work is inspired by thought leaders in Psychology and Spirituality such as Alan Watts, Esther Hicks, Joe Dispenza, Brene Brown, Nicole Lepera, David Hawkins, Don Miguel Ruiz, Steven Pressfield, and more.
"Since working with Ellina I've made so much progress - my wife and friends have commented on the change in my approach - not as scared as I was before in taking risks. I think what stands Ellina out for me is 1) her passion for what she does and life in general - it's infectious 2) she's really smart, she uses frameworks and literature really well to compliment her courses 3) she tailors to the individual - i felt she was 100% engaged when she was with me."
..........

Henry Fovargue
How I got here.
I came to the US on my 4th birthday. My parents were in their 20s and left everything behind for the American dream. I watched them grind to the bone to make ends meet. All I wanted to do was make them proud. To make their sacrifice worth their while.
So I followed the path laid before me. College, corporate, a fun social life, actively dating. I achieved it all, and felt totally unfulfilled.
I stopped spinning my wheels when my chronic dissatisfaction with life manifested in a physical health problem, I failed my masters dissertation proposal (it was as uninspired as I was), and I got a very mediocre review at work (which I didn't disagree with).
I began opening my mind to what else may be possible for me, started educating myself on principles of personal growth, and finally tapped in to a state that made me magnetic to a life beyond anything I could have dreamed.
I left my familiar world in New Jersey and found myself in Miami, Florida.
I found a like-minded community of people aligned with my mindset, passions, and interests.
I completed my Masters in Organizational Psychology with merit. The focus of my dissertation was a meditation program that I created and implemented across multiple offices myself which still exists today.
I retired from my 7+ year corporate career on great terms and launched OfficeFlow Consulting and Conscious Life Design™ Coaching, corporate and personal coaching, where I currently help clients tune up their mindsets and build strong personal brands of their own.
I learned how to DJ, and started getting booked all around Miami, eventually landing gigs in NYC, Vegas, and Greece. DJ'ing continues taking me to new places and new people.
My love for personal development, music, and community merged when I co-founded TERRA\\nova; a sustainable, tech-forward, and mystically-inclusive immersive social experience rooted in music, art, dance, knowledge.
And I'm really only getting started.
Sounds like a fairy tale story, but that was hardly the case. I leaned heavily on my tools as I stepped out of my comfort zone again and again, as I lost friends, and at times felt like a disappointment to others.
Now I help others forge their own authentic paths along with the adversity that comes with it.
My passion and motivation comes from the deep belief that the more of us living in harmony, the better the world becomes for all.
"I just completed the Conscious Life Design Coaching program with Ellina, and I feel like a new person. She will help you to examine negative parts of your thought processes that you've likely never noticed in your entire life, or at least taken for granted. She will show you how you can reframe those thought processes in a positive light, which in turn will affect other aspects of your life for the better. She is patient, understanding, encouraging, and kind. Working with Ellina is like having the ultimate cheerleader in your corner. I highly recommend this program."
..........

Elizabeth Canon
"Started our first session on the last week of 2021 & this initial journey lasted for 3 months. My main reason for seeking out her services was to create a life where I could live as my most authentic self as a Software Developer with a Web Agency to bring people's ideas or businesses into reality as something tangible. Ellina shines at organizing your thoughts and feelings into a coherent path to whatever it is you wish to accomplish or bring out to the world."
..........

Manuel Garabosa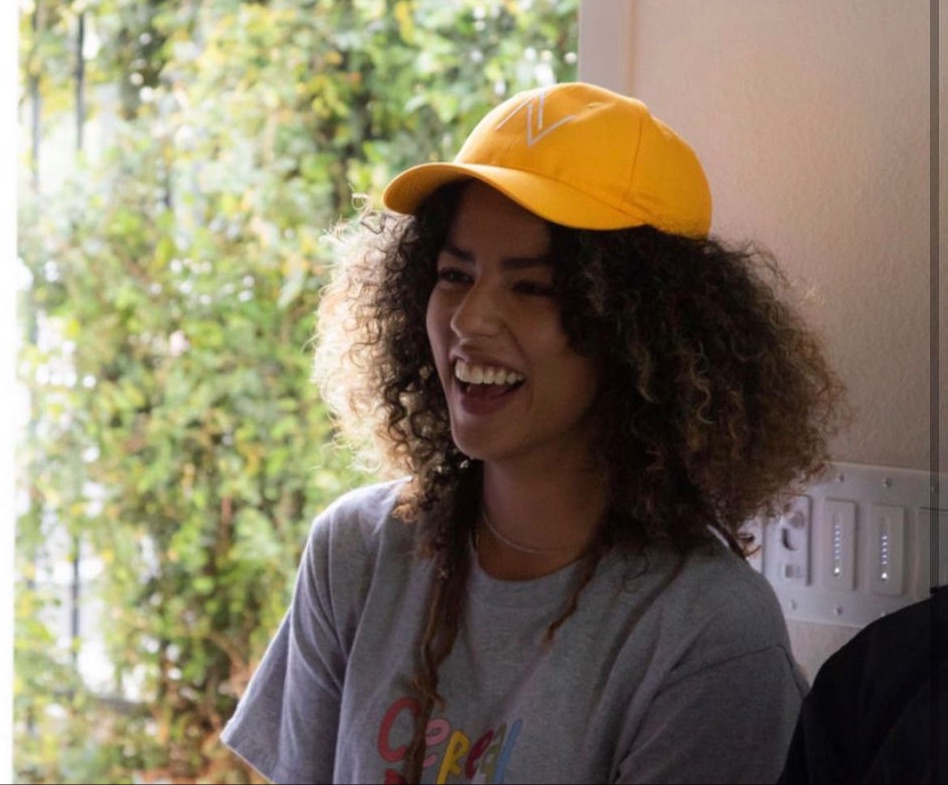 "Now that I understand the basics of self love and my values, I can start retraining myself and my loved ones my boundaries and my way of life. It will be an every day practice but my peace of mind and gratitude will be the biggest blessings of them all."
- Fro
"Getting to know myself better was powerful. I feel more equipped and clear. The accountability and the direction was just what I needed."
- Sten
"Ellina's knowledge and guidance has assisted me with recognizing and reframing limiting beliefs, as well as giving me the clarity and confidence to pursue my dreams. The reinforced mindset to choose love over all else, as you create the life you choose to live has been a game changer."
- Karina
The creds.
....................
Masters in Science in Organizational Psychology from the the University of London
Certified Coach through the Institute of Integrative Nutrition
7+ years corporate leadership at a Fortune 500 company
3+ years working with 100+ clients in my private practice, Conscious Life Design, with a 98% customer satisfaction and 97% completion rate
Along my journey I discovered a hidden word within my last name with a special meaning...
Sukha सुख: Happiness, ease, or bliss. An authentic state of happiness, regardless of external circumstances. Its literal translation is often given as "good space," coming from the Sanskrit words, su (good) and kha (space).
Now, I invite you to step into your good space.
If you are looking for a life coach, whether for a single session or be a member of her program, look no further than Ellina. I started with a single intro session in September of 2021 and after the first, purchased additional sessions. Her approach, knowledge, demeanor and follow up kept me wanting to explore more, with her as my mirror.

I didn't know that I wanted/needed a coach, but watching her stories on IG resonated with me (@ellinasukh) and hearing from a friend that had worked with her, something clicked in the universe and I took the leap. Having no idea or expectations, she guided the hour long sessions with ease and grace. No awkward pauses but always the right prompts if you couldn't think of something right away (to get you thinking deeper).
Ellina taught me to listen to my voice, ignore the inner critic, and go for it. A lot of mental blocks were overcame. She has amazing follow up notes, recordings of the sessions and suggestions for work (books, podcasts, etc) outside of the session. If you're looking for a coach, look no further!
- Alys R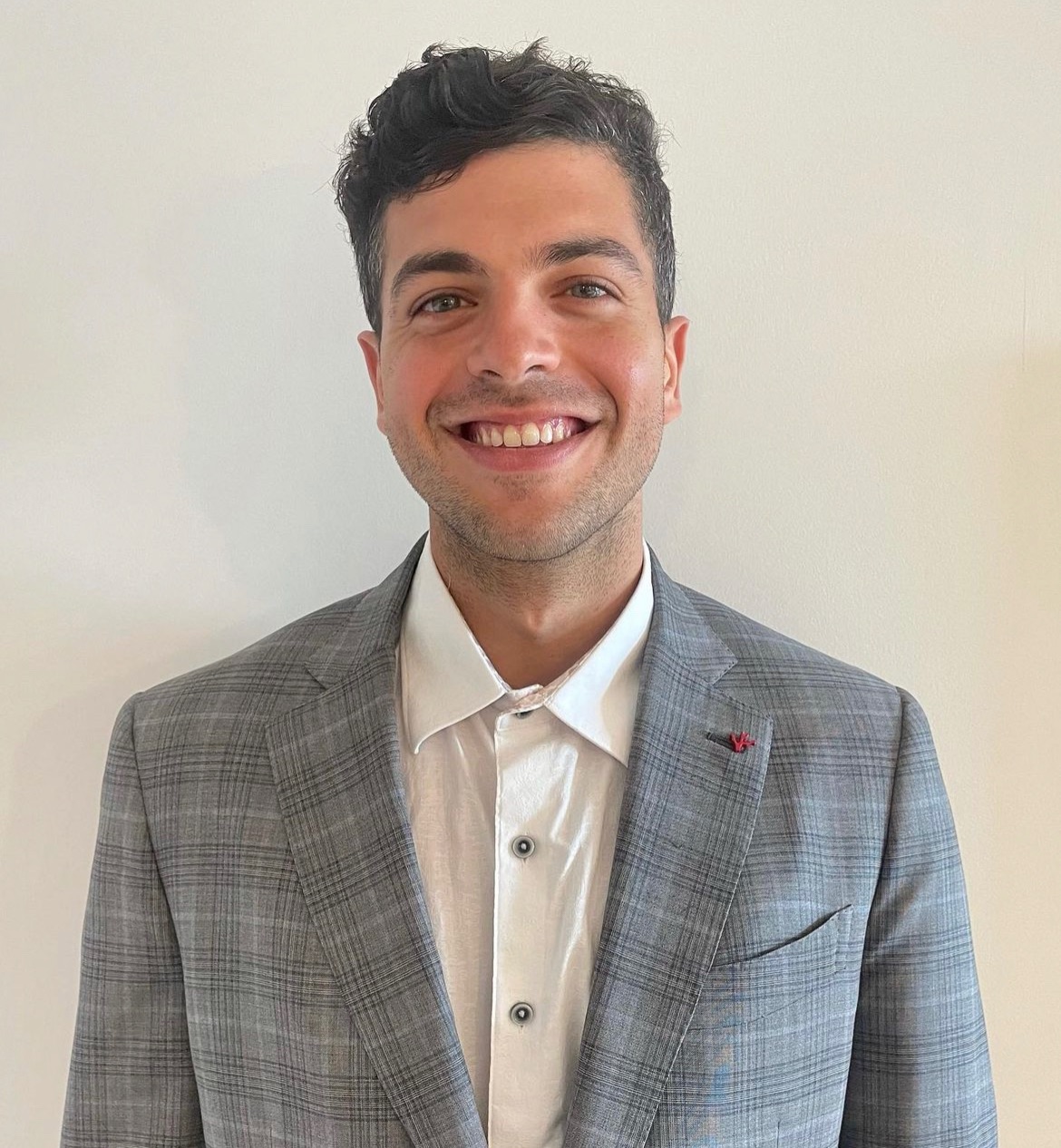 "My life has improved significantly since I began working with Ellina.
She is an incredible listener and will help you formulate a plan that will work for you.
For the most part, a lot of the steps I needed to take were already in my head but she helped draw them out of me and assisted with turning them into a sustainable plan.
With her guidance, I've seen significant improvements in areas of my life that I was neglecting, which helped add balance to my life."
- Dylan Sasson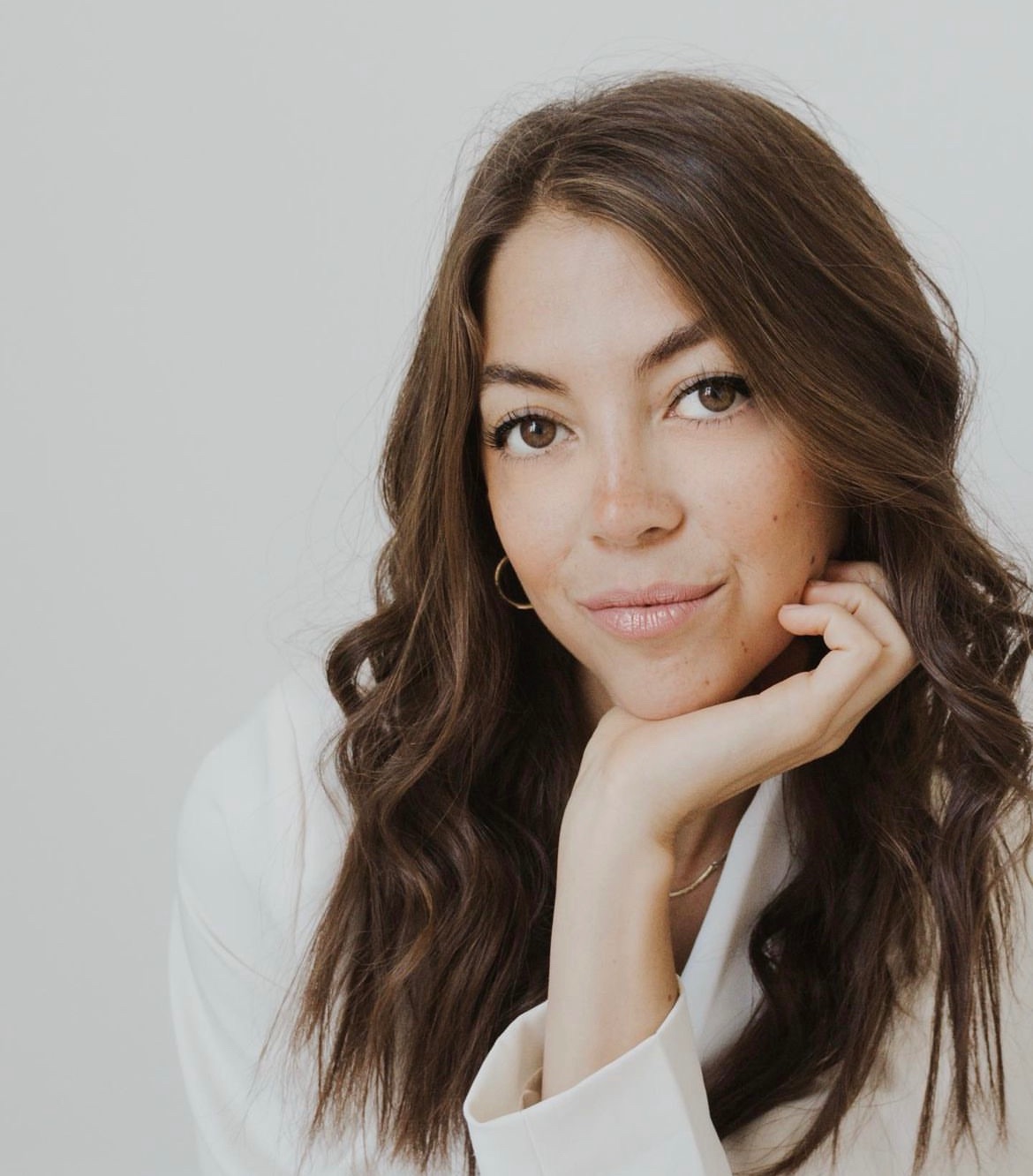 "I messaged Ellina completely based on a gut instinct, and I am so glad that I was intuitive enough to follow it. Before I even realized what 2022 would be, she propelled me into so much change that I didn't even know was coming. With her encouragement and ability to listen, she held space for me and allowed me to answer questions within myself.
She shifted my energetic state towards more confidence, and I wouldn't have been able to handle the changes in my life without her life coaching tools to align me with my truest, most authentic self so I was *actually* conscious in my life.
What I thought I was going to get ended up being such deeper lessons, and I couldn't have done it (and probably wouldn't have) without her. Worth every moment, every penny, and every breakthrough. Thank you, Ellina. ❤️ "
- Bethany Davis
THE
CONSCIOUS LIFE DESIGN
NEWSLETTER
WEEKLY TIPS ON CONSCIOUS LIVING AND PERSONAL BRANDING.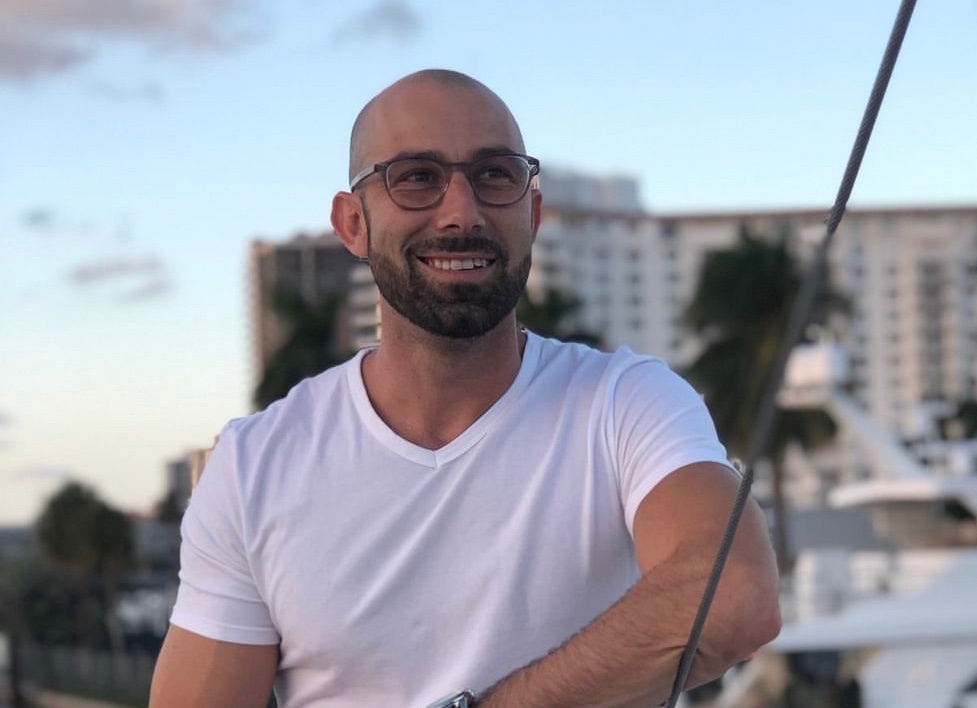 "I was struggling with making actions behind my thoughts, my brain was clouded with so many ideas it was almost paralyzing. Ellina helped me slow down, so I could speed up. I stopped having problems and started having solutions."
- Zack Oppenheim
"Ellina offers a fresh perspective on anything you bring to her. Magic happens through small shifts. Working with Ellina is transformational!"
- Stella Harp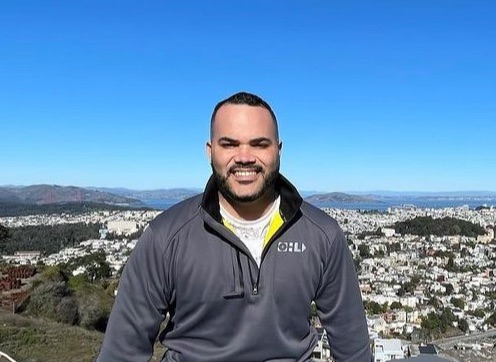 "From this program, I have gained the confidence and self-love to KNOW and claim the power I have in setting the tone. I have a new opportunity to create life on my own terms. I have the awareness to be proactively I inquisitive as to whether the actions I engage in are harmful or helpful to who I want to be in the future, and can decide accordingly."
- Oliver Encarnacion
FREE eBook: 5 Reasons Why Affirmations

Aren't

Working
... AND WHAT TO DO ABOUT IT